Rivas Futura is a multifunctional project comprising a business park, a shopping centre, sports facilities and a retail park.
The first buildings constructed as part of Rivas Futura Project were the 521HUB ones, with a built area of more than 20,000 sq m in each building. Construction was completed in 2005 and over the next few years two other similar buildings, named Alfa and Beta, were constructed on the same street. In 2008, the Arista building was finished, including a built area of more than 45,000 sq m and a distinctive red colour that stands out from the rest of the buildings on the Rivas Futura Business Park.

The Rivas Futura Shopping Centre is called H2O and is just across the road from the Business Park. This shopping centre is home to more than 120 shops and stores, of which 30 are restaurants. Mercadona Supermarket, a reference in its sector, is also located in this shopping centre. The leisure area has a cinema with 13 screens and an extensive terrace area next to a spectacular lake.
Premises are easily accessible by car, and include large covered and uncovered parking. Rivas Futura is the closest metro stop (Line 9) and there are also several bus stops next to the entrance.
A gym with a wide range of activities and long opening hours is located within the shopping centre. There are also paddle tennis facilities in this area, in particular 19 glass courts, some of them covered.
The retail park is closer to the motorway and some of its occupants, which have been there for years, are well-known retailers such as Leroy Merlin, Media Markt, Worten, Decathlon, McDonalds, Toys R Us, etc.
Rivas Futura enjoys optimal connections: by motorway, from the A3 (Junction 17) as well as by public transport, such as by metro, Rivas Futura line 9 metro stop, by bus, routes 331 and 334 from Plaza Conde de Casal, and by train, lines C2 and C7 to Vicálvaro where the metro is accessible.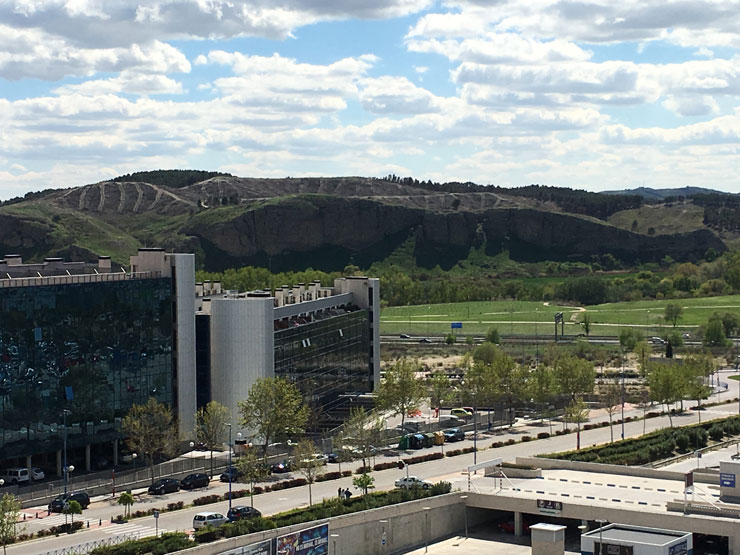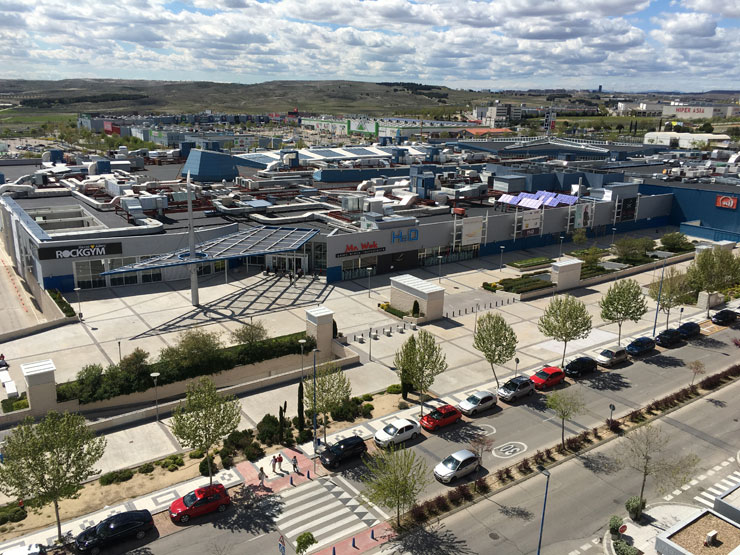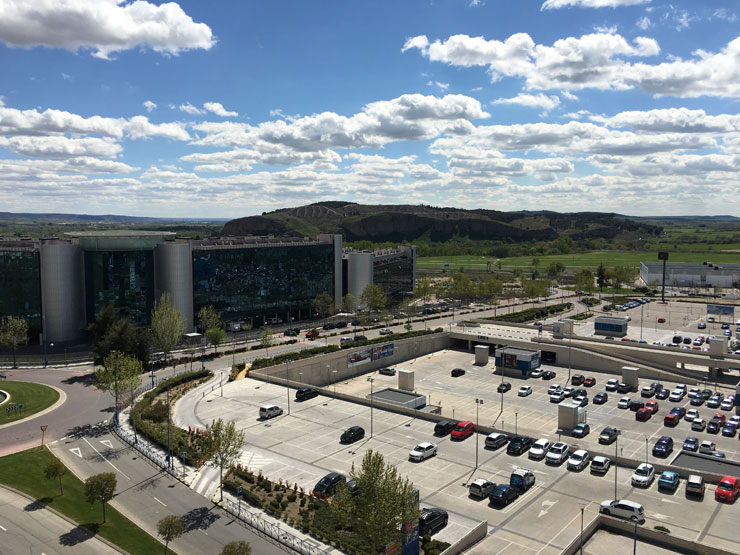 By bus
Inter-Urban routes.
331 Madrid (Conde de Casal) - Rivas (Sta. Mónica) - Rivas Futura.
334 Madrid (Conde de Casal) - Rivas Urbanizaciones - Rivas Pueblo.
By road
Junction 17 on the A3 Motorway, Rivas Vaciamadrid direction.
Excellent connections with the M40 and M50 urban motorways.
By Metro
Line 9. Rivas Futura Metro stop (300 m from the business park).
Line 9. Rivas Vaciamadrid Metro stop.